The Power of Forgiveness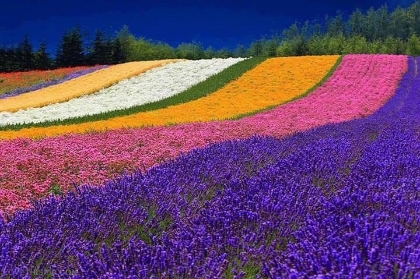 Spring is here.  It is a time for renewal and rebirth.  You can feel Spring's beauty and abundant gifts all around us.  New life surrounds us:  from new babies to blooming flowers to green growth everywhere.  We even turn our clocks ahead so that we can spring forward in a new direction. Spring inspires us to do our Spring Cleaning.  While it's great to clean out our drawers, closets and attics, it's even more important that we clean out the garbage and extra baggage in our minds.  Sometimes we need to be reminded about the power of forgiveness.  We all have someone in the recesses of our mind that we need to forgive, whether we remember or not.
Guru Singh gives us useful information, tools if you will, that we can all use in our daily lives.  He phrases ideas in ways that are easily digestible -- that is if you are open and receptive to what he is saying.  He recently introduced a wonderful new mantra to us, both in our Level 2: Mind and Meditation Teacher Training and also in his Spring Equinox Workshop at Yoga West.  It's called "I Forgive You" and we sang it for 31 minutes.  This mantra has the power and capacity to draw negative memories out of your psyche, as well as feelings that you thought were repressed and hidden away.  Everyone in the room felt how powerful this mantra was.
Guru Singh explained: "We'll be going through a lot of different phases during this.  It will affect you in ways that you don't expect.  Try not to be the director of yourself.  Try to be the experiencer."
Our group began singing quietly and meekly.  As we immersed ourselves into it, we became much louder and stronger.
The first time I heard the mantra, in teacher training, I started thinking about all of the different people in my life, past and present.  There were some that I needed to forgive because maybe they had hurt or betrayed me in some way.  The longer we sang, the more I could feel deep layers being peeled and stripped away from me.  I started remembering people that I had blocked from my memory and had forgotten about.  There was a teacher, in fourth grade, who made me stick my chewing gum on the tip of my nose and then attach my nose to the chalkboard for a half hour in class.  You can imagine how mad I was.
The second time I heard the mantra, at Spring Equinox a couple weeks later, I had a completely different experience and focus where I started to forgive myself for all the negative things that I had done to others.  I found myself taking an immediate self-inventory and thought, "Well, what was my part in that?"  I started to forgive myself for things that I have regretted and for thoughtless things that I have done to others.  Tears were streaming down my face.
If you would like to try this for yourself, find a quiet space and sit in easy pose (or whatever is most comfortable for you).  To start, place your fingertips (both hands) on your sternum, at your heart center.  As you begin to chant, "I forgive you," pull your hands away from your chest so that they are parallel to your chest. Then, while chanting "I forgive you" again, draw your fingers back to your chest and tap your sternum.  Repeat this mantra for 31 minutes, if you can.  Make up your own melody.
Here is an excerpt from when Guru Singh led us in this mantra at Spring Equinox:  "Forgive all your relatives, one by one.  Forgive yourself with all of them.  Go inside the layers inside the layers.  Let go of the moments inside the moments.  Forgive the future.  Forgive your anticipations.  Go even deeper now.  Go even deeper now.  Forgive God.  Forgive God.  Forgive everything that makes you feel uncomfortable.  Forgive everyone that you ever blamed.  Forgive everyone that's ever blamed you.  Forgive every disappointment.  Forgive every moment of guilt.  Forgive every mistake you've ever made.  Forgive your shell.  Let your sprout come out.  Let your true self sprout out.  Don't hold it back.  Forgive it forward.  Breathe deep.  Sing deep.  Forgive moments that you don't even remember.  Forgive all the moments when you weren't yourself, when you weren't truly yourself.  Forgive all those who are making war.  In the last three minutes, forgive everything now.  Don't hold back.  Now in closing, forgive your body.  Now, forgive your feelings and your emotions.  Now forgive your thoughts.  Forgive time and forgive space."  Wahe Guru!
It's very simple really.  We can't fully live in this present moment if we are still living in the past and harboring anger and bad feelings towards others.  Forgiveness is very liberating and empowering.  It "spring cleans" our mind to focus on and fully embrace the beautiful journey that lies ahead for all of us.
Audio link to the 'I forgive you' Meditation[audio mp3="http://gurusingh.com/wp-content/uploads/2014/04/I-Forgive-You.mp3"][/audio]
Peace to All, Light to All, Love to All, Arjanpreet Kaur (Tamara Grace) Arjanpreet is a student of Guru Singh's who makes Yoga West her second home.